Each year our community has a three day celebration in July after Independence Day. It's called the Lawson Picnic, but lasts three days with lots of activities. When my grandsons were young, they enjoyed riding the carnival rides that attract the evening crowds. My scrapbook friends and I ate lunch at the Strawberry Festival at our church where they always serve homemade ice cream and strawberries. The crowd was really big as usual.
I decided to make a mini-album for photos and memories. I cut the pages using Cricut Artiste and used a variety of stamps from my boxes of summer stamps and 4th of July Stamps. Some of the pages have pockets and others have flaps that lift in order to add extra photos or mementos. The papers are from Authentique's Honor collection and a few from CTMH and very old papers from the scrapbook store years ago.
The pages were cut using Kraft cardstock with matching papers in the same shapes adhered on top. This makes it more durable. The cover was cut using really heavy cardstock.
Extra tags go into the pockets.
Thank you for visiting! May we as citizens ever honor the Lord and look to Him to Bless America.
City Crafter
- use Kraft
Let's Craft and Create #
127 - Beach theme or use Red, White, and Blue
Paper Sweeties Challenge #57
- picture inspiration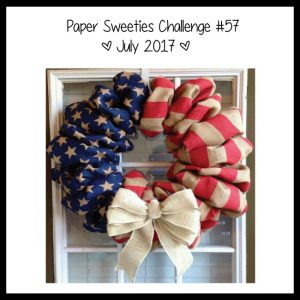 Simon Says Stamp Wednesday Challenge
- Stars
Sunday Stamps Challenge #157
- color challenge