I remember when I was nine years old, sitting in my 4th grade classroom wondering how I happened to be so lucky to be born in a country where I had plenty of food, freedom, and a good family. (We were often reminded to eat all of our food because there were hungry, starving, children around the world.) We read about other countries in Weekly Reader that didn't have as many freedoms as we did. As I matured, so did my understanding of the cost of freedom. I lived in an Air Force town where I saw the toll taken by long family separations and war.
I began to research family history and found so many of my ancestors who had fought in the wars defending our country from the Revolutionary War to World War II. Some died in terrible battles, one lost limbs and became an artist. My g-grandfather hid out in a cabin after his injuries to be alone after years of fighting beside his sons in the Civil War, Everyone thought he'd died. One uncle survived D-Day and the Battle of the Bulge and returned to farming and his sweet wife, meeting his war buddies every summer into old age with no obvious injuries. More recently, nephews returned with PTSD unwilling to have it treated due to the stigma associated with it.
The price of freedom is high, and often unappreciated. So it's my firm belief that we should be supportive of those who have worked or fought to maintain the freedoms that many of us take for granted. So I've made bookmarks today to celebrate those whose sacrifices we should celebrate and remember.
I used a scrap what might have been Scenic Route "Liberty" paper for the fronts. I stamped "freedom" from a long retired CTMH stamp set
Let Freedom Ring
. "You Are Not Forgotten" is from an ODBD stamp set,
Not Forgotten
. I added small patriotic pictures from Authentique's "Honor" paper pad and finished it off with some retired CTMH ribbon from my stash.
The backs are simply covered with pieces of BoBunny Anthem paper:
Thank you for visiting! May you always be able to celebrate freedom and those who have helped you obtain and maintain it. They need your encouragement and support!
I'm sharing this project with the following chllenges:
Always Fun #13
- Patriotic
Creatalicious Challenge #118
- anything goes with optional red, white, blue
Dragonfly Journeys #95
- Red, White, and Blue-tiful
Glitter 'n' Sparkle #246
- Freedom and what it means to you
Paper Sweeties #57
- photo inspiration: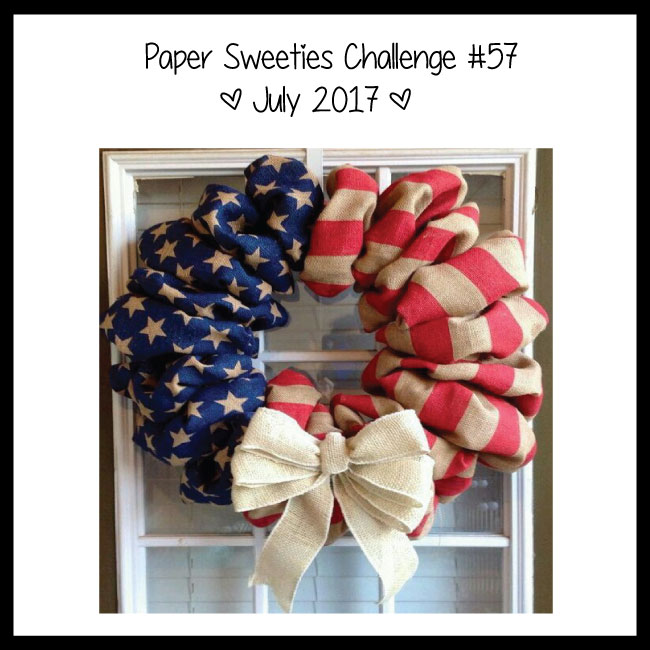 Shopping Our Stash #310
- colors of your flag
Simon Says Stamp Challenge
- red, white, and/or blue